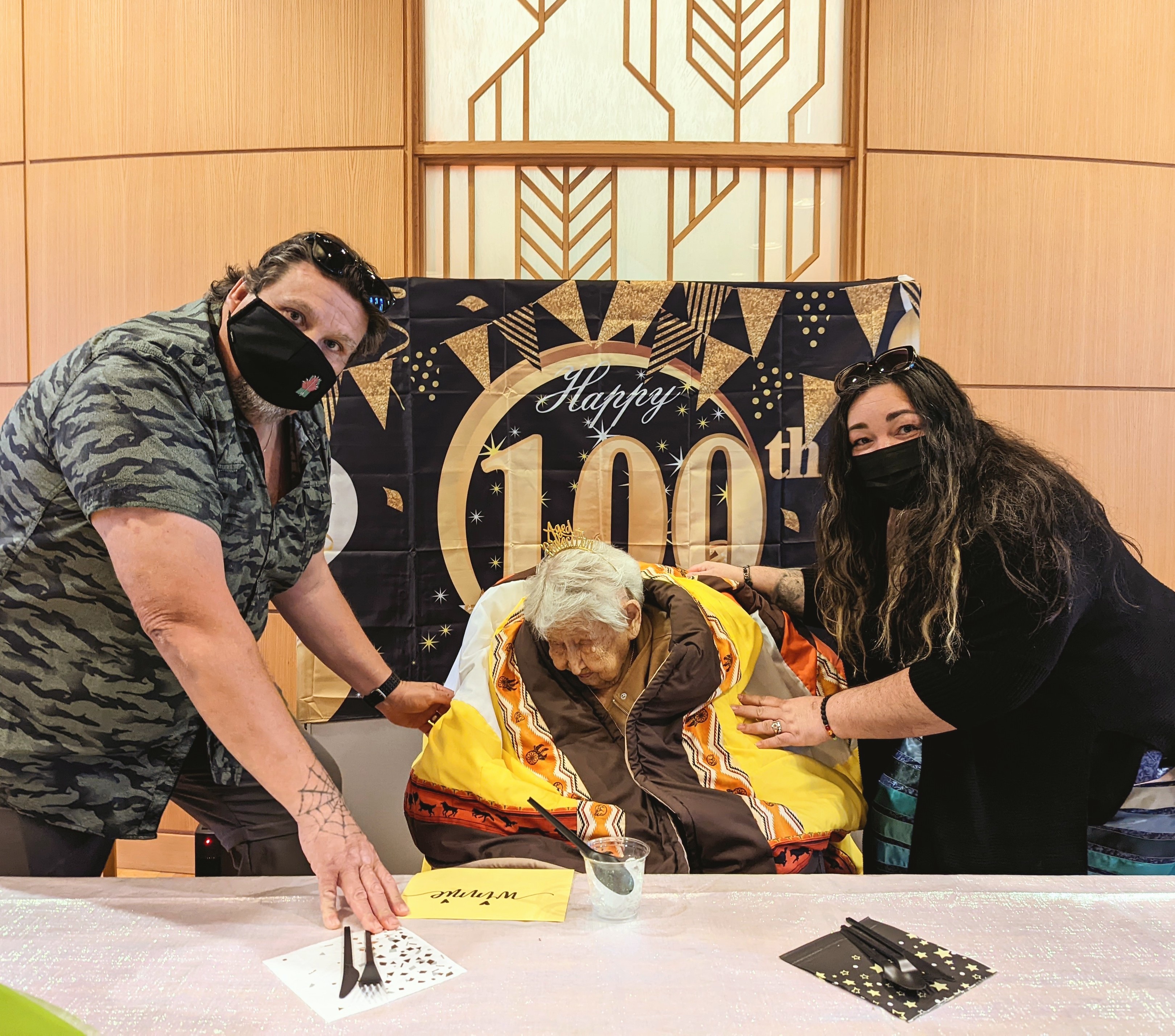 WINNIPEG, MANITOBA. May 31, 2022 – On Saturday, May 28th, the Southeast Resource Development Council's (SERDC) mental wellness team threw a centennial birthday celebration for elder, Winnie Spence, from Peguis First Nation (PFN). Winnie and fellow residents of the Peguis Care Home have been staying at the Southeast Wellness Lodge since being evacuated at the start of May due to flooding.
Because friends and family could not throw Winnie her party back home, SERDC's new mental wellness program manager, Tahl East, felt it was important to invite them to the lodge and put on a spread to commemorate the day.
"We couldn't let this milestone pass without a celebration", East said. "What an honour to bear witness to this amazing woman's 100th birthday."
SERDC's executive director, Doug mercer was also in attendance to bring greetings to PFN members and assist in presenting Winnie with a star blanket for the occasion.
"I'm honoured to be here today to present one of your elders with a blanket as a sign of our friendship, respect, love, and is symbolic of SERDC's commitment to helping our people in times of need," said Mercer in his greeting.
"We'll do our best to make your stay as comfortable as possible in our new facility, Waabuno Wigumik," the Southeast Wellness Lodge's traditional name, "and I also want to point out that where we are sitting today, is an example of a step towards reconciliation."
The event was held in the chapel portion of the former St. Benedict's Monastery that SERDC purchased in late 2021. The 83,374-sf facility, which sits on 19 acres of treaty 1 land in West St. Paul, has been used as an alternative isolation accommodation (AIA) site to date.

Come October, the plan is for the Southeast Wellness Lodge to transition into an integrated health facility to support Indigenous patients from across Manitoba with a focus in four key areas:
Short-term medical accommodations (medical transportation unit);

long-term assisted living and chronic care;

education, training, and capacity-building including traditional health and healing and land-based teaching;

and, SERDC program outreach.
Since the fall, SERDC's Jordan's Principle, mental wellness, and S.T.A.R  programs have been working out of the space where they will be permanently located. The facility will also support enhanced retail and clinical pharmacy services for the new Shawano Pharmacy location on North McPhillips, also targeted to open fall 2022.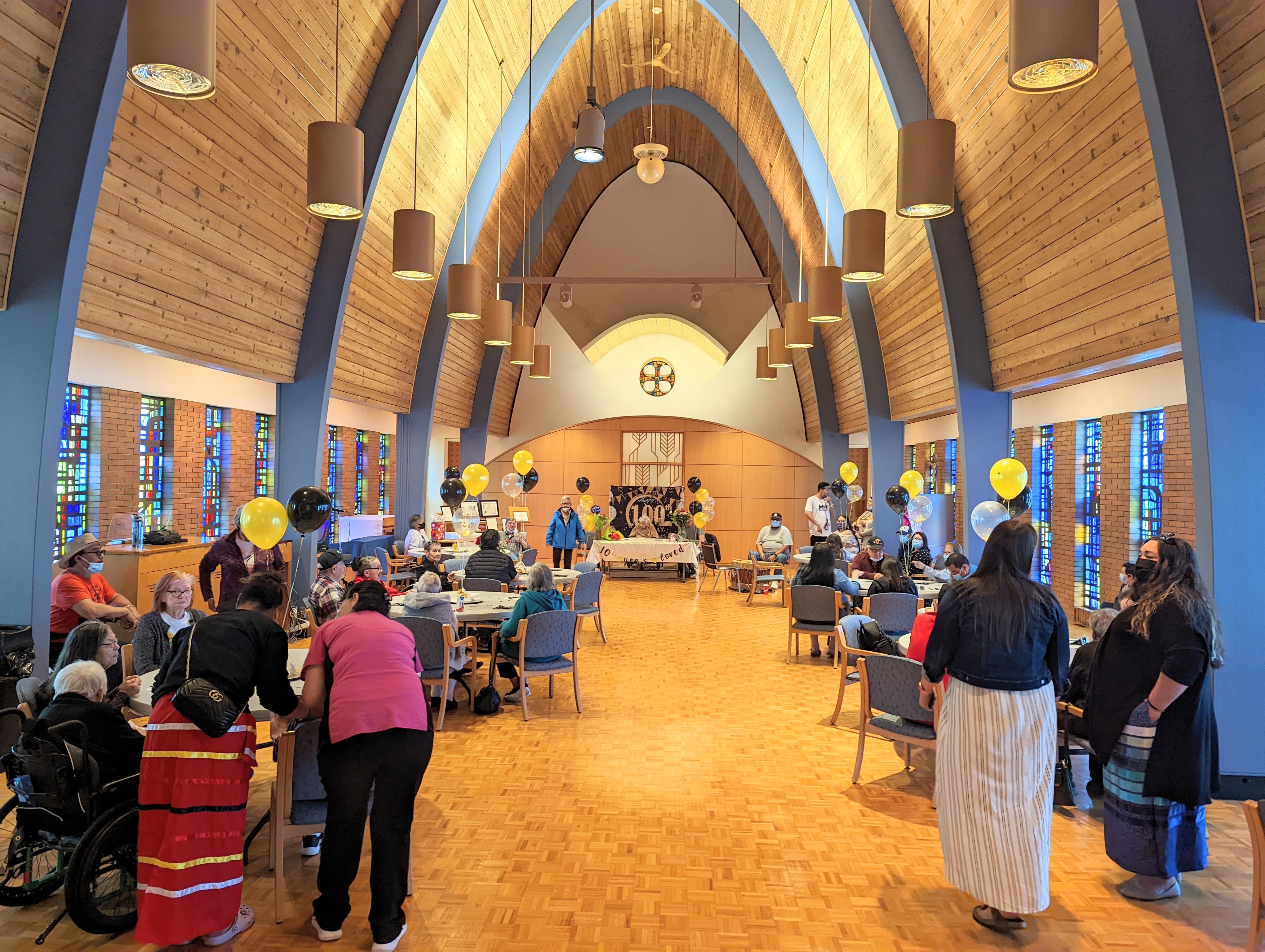 --
For more information, contact:
Renée Simcoe, communications coordinator
204-956-3281